Store (mike's Albums can be purchased through music page)
The first intentionally designed cello strap to allow you to stand/move/dance while playing cello!
Each strap comes with the following components:
1) Main Body (with adjustable Bottom Extension, adjustable Neck Extension, and
adjustable Main Body Loop)
2) Chest Cushion (with five customizable padding inserts, and adjustable Small Strip
Connector)
3) Adjustable Waist Belt
4) Removable Bow Hook
5) Travel Bag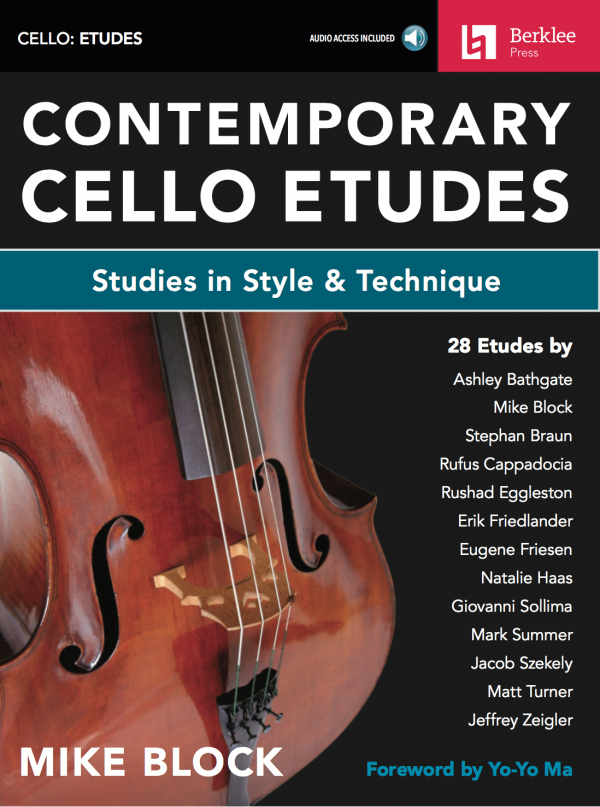 "Contemporary Cello Etudes: Studies in Style and Technique", book + unpublished bonus etudes
Progressively ordered from Beginner to Advanced, all 28 published etudes come with the following:
Background Text on the style/technique
Tips on how to practice it and master your performance
Online reference recordings played by the composers (You can access these with a code that comes with the book)
A list of "Ideas for Further Practice" (We hope that each etude is just a jumping off point for your own creative journey!)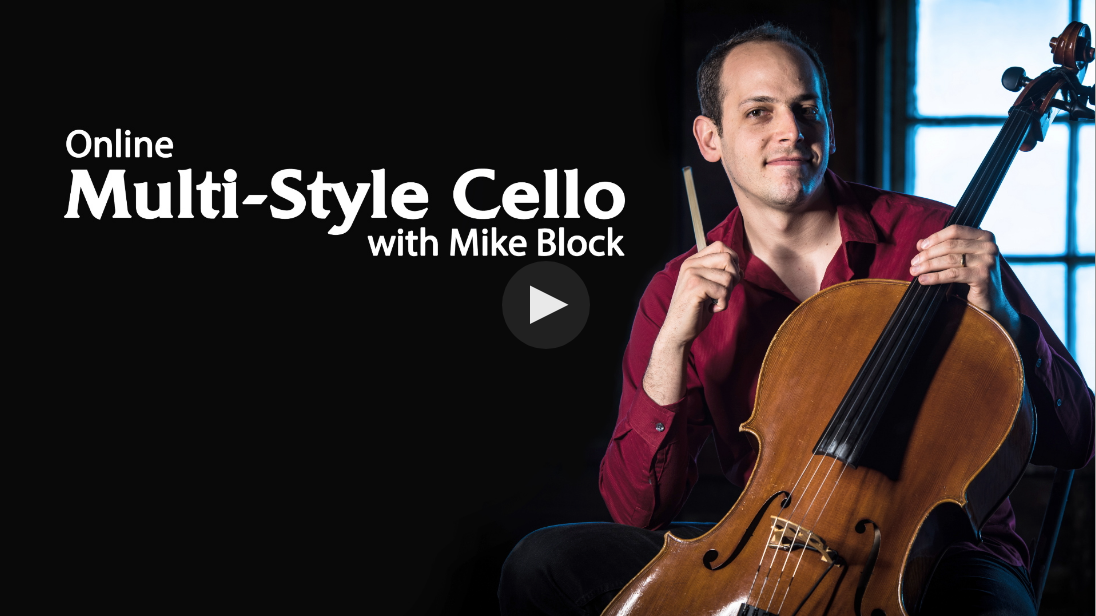 Online Multi-Style Cello School
Mike Block has taken his entire knowledge of playing cello and poured it into a comprehensive video library that includes hundreds of lessons in a wide variety of styles. Subscribers get unlimited access to all online cello lessons, supplemented by backing tracks and other study materials. Plus there's special guests, exclusive interviews, and a community of cello enthusiasts from all over the world.
What ultimately sets these cello lessons apart from other online offerings however, is the ability to submit a video using the ArtistWorks Video Exchange® learning platform. Mike reviews each submission and records a video response where he offers tips and techniques to practice. All students can access Mike's Video Exchange library, which is always expanding and may contain the key to unlock your own playing.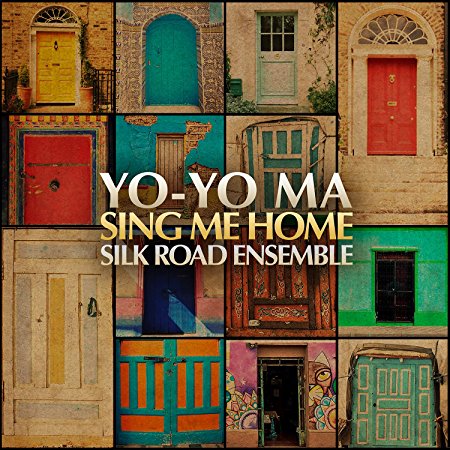 GRAMMY Award winning album by Yo-Yo Ma & the Silk Road Ensemble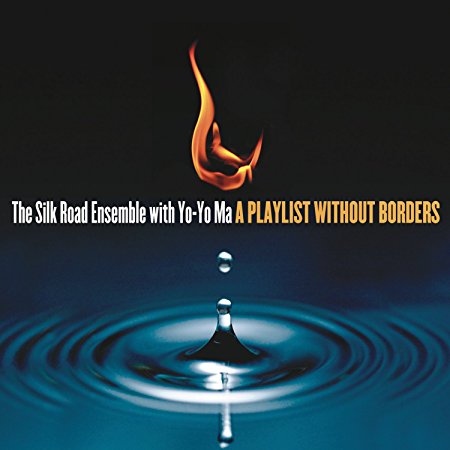 A Playlist Without Borders
The Silk Road Ensemble with Yo-Yo Ma
Hanneke Cassel
Released April 14, 2017